Due to COVID-19 spread, services will also be available to watch online. Watch today! Eden offers two opportunities to worship on Sunday morning.
Join us at 9:00 am or 10:45 am. The services are identical.
KidsConnect meets in the fellowship hall during both services. We are equipped to teach infant through 5th grade children and would love to worship with your kids!
We believe that corporate worship strengthens the Church and prepares us for life. We share a common teaching and sing praise together.
Don't miss out on what God has for you this Sunday at Eden.
If you are unable to worship in person, join us online on our Facebook page or click the Watch tab to catch the previous week's service.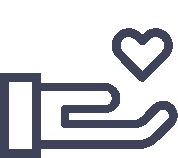 "Yes, I am the vine; you are the branches. Those who remain in me, and I in them, will produce much fruit. For apart from me you can do nothing." Cultivating Growth
Building Community
Multiplying Movement