Due to COVID-19 spread, services will also be available to watch online. Watch today! This Sunday brings us the beginning of a new month worshiping together! We are already waiting in anticipation for all that God will do. As we enter into July, we would love to share some services updates with you! Beginning THIS Sunday, July 5th we will begin our ONE Services. Each Sunday we will gather together physically at 9:00 for worship. At 10:45 we will be offering an online worship experience! Through all of the uncertainty in our world right now, we hope our ONE services will unite our Eden family as we build momentum moving forward! At the close of July, we plan to reevaluate our services and make any necessary changes. We can't wait to see you! Join us in person at 9:00 or online at 10:45!
"I'm Shook"
Series Begins
Tentative Return
to Live Worship
Tentative Return
to Live Worship
Watch Our Latest Sermon in the Series "Upside Down"
Sometimes it seems we are living in an upside-down world. Evil people succeed, while good people fall on their faces. Disease, poverty, and crime dominate the news. Where is God in all this?
Did you know the Kingdom of God is upside-down too? Jesus says things like "those who are last now will be first then", "The greatest among you must be a servant", and that He would somehow become a King...by dying.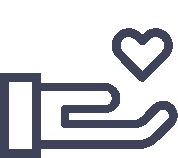 "Yes, I am the vine; you are the branches. Those who remain in me, and I in them, will produce much fruit. For apart from me you can do nothing." Cultivating Growth
Building Community
Multiplying Movement